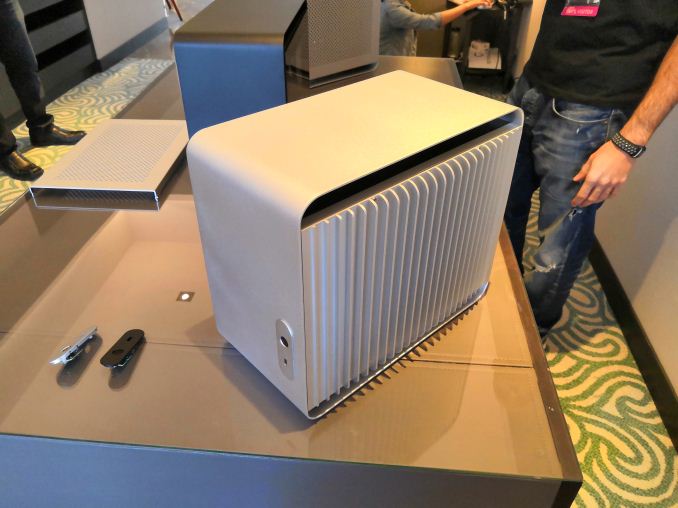 Before Computex we reported on Streacom's latest creation, the DA2. This is an all-aluminium chassis aimed at small form factor systems but with a key twist – the rails on the inside allowed the system builder to orient all of the parts in the chassis in any direction and any location. Streacom's rail design has been shown at Computex for a few years, and they say that the latest iteration is the easiest yet. The full 'ring' around the chassis is designed to be like a unibody component with a front panel bezel that is removable. The front panel switch has a custom LED light inside for system integrators to personalize, along with a USB Type-C connector (using a traditional 19-pin header).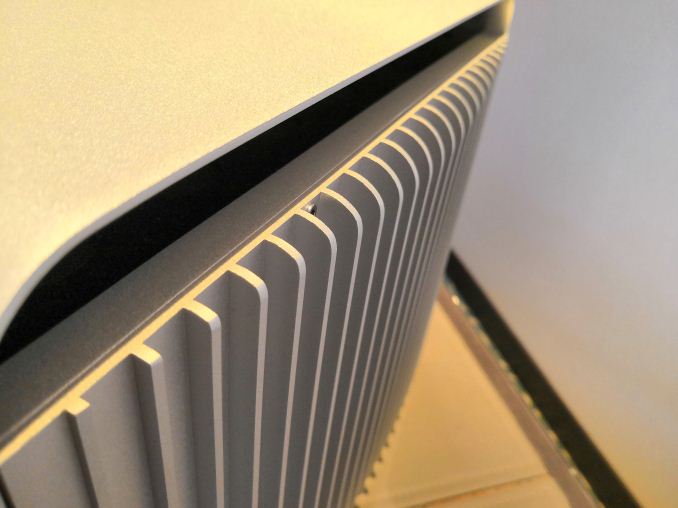 What Streacom was showing at Computex as a prototype was the fanless version of the DA2. Instead of having the meshed aluminium of the active cooling variant on the sides, the fanless version used side panels with fins to help dissipate heat, and will come with an integrated heatsink to use on the processor inside (they're still working on how to do this). It is all still a prototype, particularly the fin placement and size, so the final product might have various differentiation options depending on the customer (such as a logo embedded into the fins).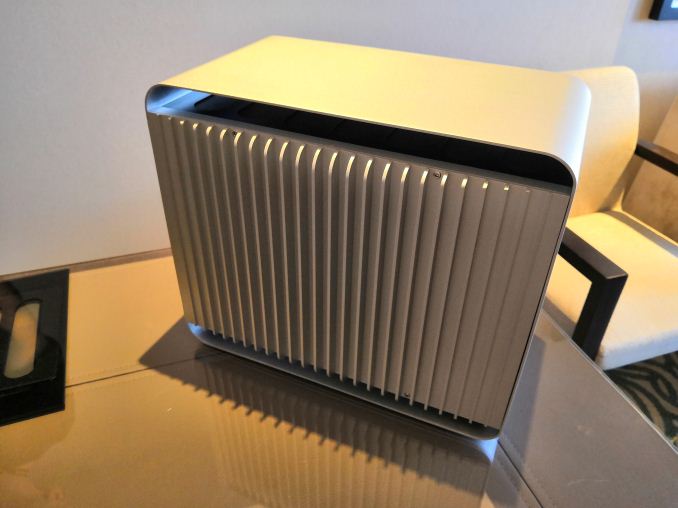 Streacom is aiming to place the fanless version of the DA2 into the market in Q4. Pricing is TBD.
Want to keep up to date with all of our Computex 2018 Coverage?

Laptops

Hardware

Chips
Follow AnandTech's breaking news here!