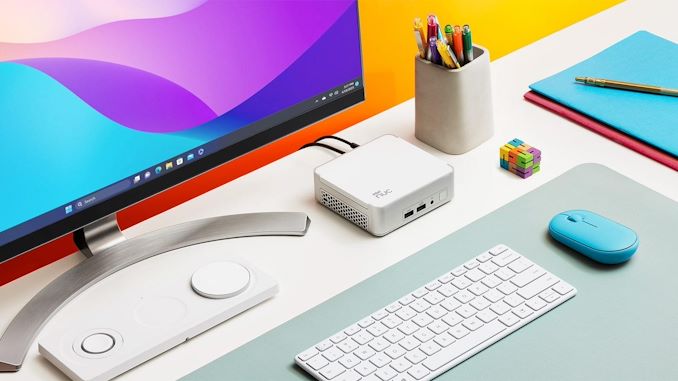 As of September 1, ASUS has officially taken over Intel's NUC brand and product range. Per the companies' previously announced agreement, ASUS has become the de facto heir to Intel's NUC business, taking on the support obligations along with a non-exclusive license to build further NUCs. ASUS's newly introduced NUC series, in turn, features a diverse array of NUC PCs and compute elements aiming for a broad spectrum of needs, from business to gaming and beyond, all powered by Intel processors.
"Starting September 1st, NUC becomes a proud member of the ASUS product lineup, setting off on an exhilarating journey ahead," an ASUS statement at Twitter reads. "Delve into NUC product specifics on the official ASUS website."
ASUStek's compact NUC offerings are designed for a wide variety of usage scenarios, including typical productivity at home or in office, gaming, edge computing, commercial, and even professional applications. ASUS also plans to keep providing NUC compute elements for custom commercial applications.
Although ASUS has rights to offer NUC PCs based on 10th, 11th, 12th, and 13th Generation Core CPUs, all systems featured on the ASUS NUC website are powered by Intel's 13th Generation Core 'Raptor Lake' processors. As noted previously, ASUS's agreement does require them to continue supporting the older NUCs (including hardware replacements, as warranties dictate), but they are not required to sell the older NUCs.
In any case, with Intel's 13th Generation Core CPUs having been out for a year now, the change in ownership is as good a time as any to tidy up the product line. Though like similar business handoffs in the past, this won't be an overnight change; none of the ASUS NUCs feature ASUS's logotype, and at least one machine still carries Intel's.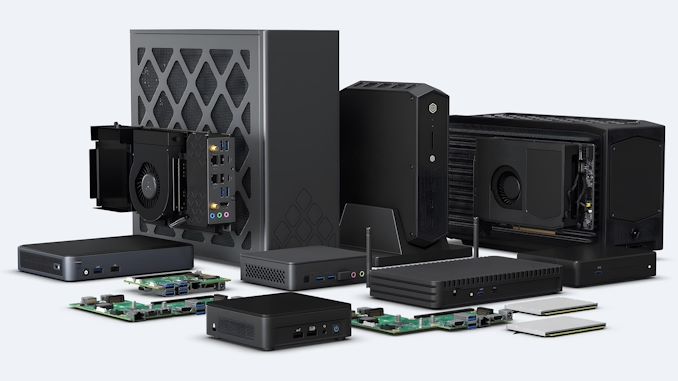 ASUS acquired the NUC line after Intel decided to step away from this segment in mid-July. The two companies signed a non-exclusive agreement, allowing ASUS to manufacture existing NUC models and develop new ones, but leaves NUC doors open for other PC makers. Meanwhile, being a top PC maker ASUS is uniquely positioned to manage this line of products on a large scale.
Acquisition of Intel's NUC product range makes a great sense for ASUS, which has been losing market share in the recent years as it tried to focus on profitability. By taking over Intel's NUC business, ASUS is in a good position to increase its market share, while giving the NUC concept a new lease on life from a manufacturer who is more directly connected to the pre-built PC market.
Source: ASUS