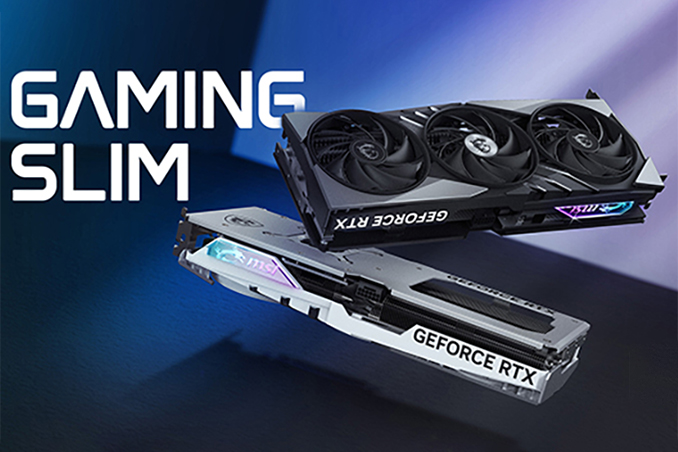 Modern graphics cards are notorious for their massive cooling systems and dimensions that are hard to fit into mainstream PC chassis and almost impossible to fit into compact PC cases that are rather popular among gamers. MSI this week attempted to address these concerns by announcing a family of GeForce RTX 40-series graphics cards called Gaming Slim that are meant to be slimmer than a typical add-in-board. But are they?
Judging by MSI's GeForce RTX 4070 Ti Gaming X Slim (which measures 307×125×51 mm and weights 1086 grams), it is indeed considerably more compact than MSI's GeForce RTX 4070 Ti Gaming X Trio (337×140×62 mm @ 1594 grams). What is no less important is that the Gaming Slim is nearly as fast as its full-fat counterpart with its maximum 2745 MHz GPU clock vs. 2760 MHz.

With that said, despite the "slim" designation, we're still looking at a graphics card that is 2.5 slots (51 mm) wide. So the most densely packed of systems that can't take a card over 2 slots will still need to look elsewhere. For everything else, it will certainly be easier to assemble a PC with MSI's Gaming Slim graphics card due to its squeezed dimensions.
MSI says that its Gaming Slim-badged graphics cards will provide signature features of its Gaming-branded graphics cards, including factory overclocked GPU and enhanced cooling system, but will be thinner and lighter, enabling 'flexible system assembly.' MSI further noted that it would offer all of its Gaming GeForce RTX 40-series products in Gaming Slim flavor, including GeForce RTX 4090, RTX 4080, RTX 4070, and RTX 4060.
MSI says that its Gaming Slim graphics cards will come in black and white versions, will use the company's latest cooling solutions (Tri Frozr triple-fan cooling system with Fan Torx Fan 5.0 fans and up to eight pipes), and addressable RGB LEDs.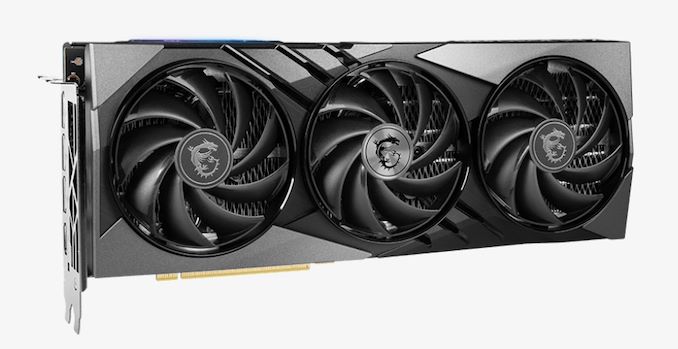 For now, the company has Gaming Slim versions of GeForce RTX 4070 Ti, GeForce RTX 4070, and GeForce RTX 4060 Ti, so the higher-end products will probably be available at a later date. Meanwhile, we can only wonder how compact will MSI manage to get NVIDIA's GeForce RTX 4090 and whether the company's GeForce RTX 4090 Gaming Slim will be more compact than NVIDIA's GeForce RTX 4090 Founders Edition.
Source: MSI