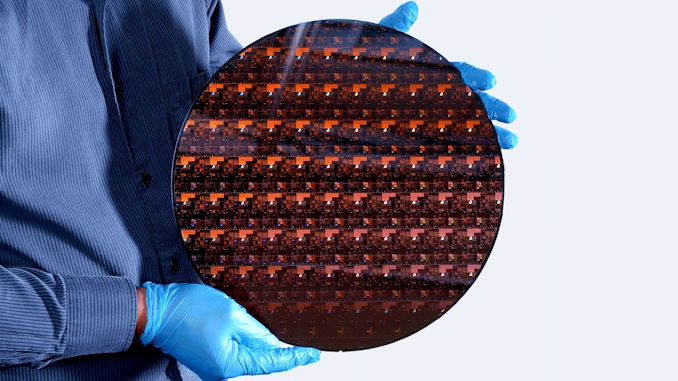 It has been a couple of decades since a Japanese fab has offered a leading-edge chip manufacturing process. Even to this day, none of the Japanese chipmakers have made it as far as adopting FinFETs, something that U.S. and Taiwanese companies adopted in early-to-mid-2010s. But Rapidus, a semiconductor consortium backed by the Japanese government and large conglomerates, plans to leapfrog several generations of nodes and start 2nm production in 2027. Interestingly, the company aims to serve world's leading tech giants, challenging TSMC, IFS, and Samsung Foundry.
The endeavor is both extremely challenging and tremendously expensive. Modern fabrication technologies are expensive to develop in general. To cut down its R&D costs, Rapidus teamed up with IBM, which has done extensive research in such fields as transistor structures as well as chip materials. But in addition to developing a viable 2nm fabrication process, Rapidus will also have to build a modern semiconductor fabrication facility, which is an expensive venture. Rapidus itself projects that it will need approximately $35 billion to initiate pilot 2nm chip production in 2025, and then bring that to high-volume manufacturing in 2027.
To recover the massive R&D and fab construction costs, Rapidus will need to produce its 2nm chips in very high volumes. As demand from Japanese companies alone may not suffice, Rapidus is looking for orders from international corporations like Apple, Google, and Meta.
"We are looking for a U.S. partner, and we have begun discussions with some GAFAM [Google, Apple, Facebook, Amazon and Microsoft] corporations," Atsuyoshi Koike, chief executive of Rapidus, told Nikkei. "Specifically, there is demand [for chips] from data centers [and] right now, TSMC is the only company that can make the semiconductors they envision. That is where Rapidus will enter."
Despite escalating chip design costs, the number of companies opting to develop their own custom system-on-chips for artificial intelligence (AI) and high-performance computing (HPC) applications is growing these days. Hyperscalers like AWS, Google, and Facebook have already developed numerous chips in-house to replace off-the-shelf offerings from companies like AMD, Intel, and NVIDIA with something that suits them better.
These companies typically rely on TSMC since the latter tends to offer competitive nodes, predictable yields, and the ability to re-use IP across various products. So securing orders from a tech giant is challenging for a new kid on the block. But Rapidus' strategy is not completely unfounded, as the number of hyperscalers that need custom silicon is growing and one or two may opt for Rapidus if the Japanese company can provide competitive technology, high yields, and fair pricing.
With that said, however, Rapidus is also making it clear that the company does not plan to emulate TSMC's entire business model, where they'd serve a wide range of clients like TSMC does. Instead, Rapidus intends to start with about five customers, then gradually expand to 10, and then see if it wants and can serve more.
"Our business model is not that of TSMC, which manufactures for every client," said Koike. "We will start with around five companies at most, then eventually grow to 10 companies, and we'll see if we'll increase the number beyond that."
It is unclear whether such a limited client base can generate enough demand and revenue to recover Rapidus' massive investment needed to kick-start 2nm production by 2027. It is also going to be a challenge to secure even five significant 2nm orders by 2027 given the limited number of companies ready to invest in chips to be made on a leading-edge technology and competition from established players like TSMC, Samsung Foundry, and IFS.
However, from the Japanese government's perspective, Rapidus is seen as a catalyst for revitalizing Japan's advanced semiconductor supply chain, rather than a money making machine in and of itself. So even if the 2nm project was not an immediate success, it can be justified as a stepping stone towards creating more opportunities for local chip designers.
As for revenue, Koike predicts that quotes for its 2nm chips will be 10 times greater than for chips currently made by Japanese firms, which is of course a significant change for the Japanese chip industry. This is not particularly surprising though, as the most advanced process technology available in Japan today is 45nm, which these days is a very inexpensive node as it is used on fully depreciated fabs and does not require any new equipment.