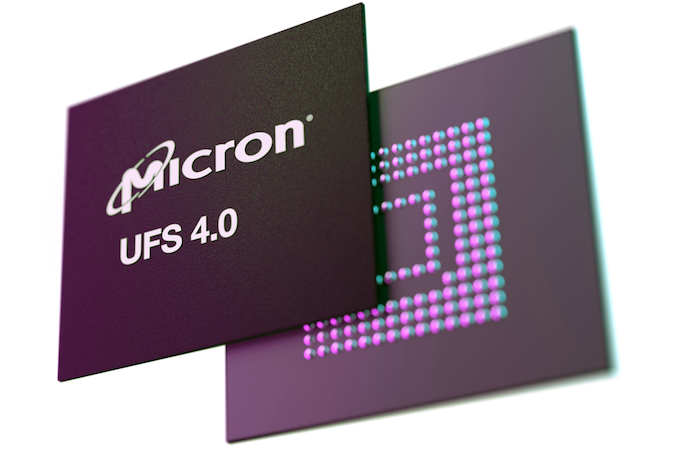 Micron on Wednesday introduced its first UFS 4.0-compliant storage devices. The company's latest generation of single-module smartphone storage devices are slated to be the fastest yet, offering a combination of improvements coming from the UFS specification itself, along with including newer, faster NAND within the storage devices. Micron expects its UFS 4 devices to be used by upcoming flagship smartphones, tablets, and ultra-low-power notebooks already this year.
Micron's UFS 4.0 storage devices come in three capacities — 256 GB, 512 GB, and 1 TB — that rely on the company's own controller. The higher-end 512 GB and 1 TB UFS 4.0 products use Micron's 232-layer six-plane 1 Tb 3D TLC NAND devices and can provide sequential read speed of up to 4,300 MB/s as well as sequential write speed of up to 4,000 MB/s, which makes them the highest performing UFS storage modules for smartphones to date, based on data supplied by Micron. The 256 GB unit is slightly slower as it uses quad-plane 3D NAND devices.
The new UFS 4.0 storage modules from Micron are fully compliant with the specification and use two M-PHY Gear 5 lanes for data transmission. In addition, they support such proprietary firmware capabilities as Data Stream Separation (separates frequently used and rarely data on the device to reduce background garbage collection), Auto Read Burst (improves read performance by using device de-fragmentation after it is used for a long time), and Eye Monitoring (ensures signal integrity).

In addition to offering higher performance than predecessors, Micron's UFS 4.0 modules are said to feature a 25% higher energy efficiency achieved through a combination of higher performance and energy saving capabilities.
"Micron's latest mobile solution tightly weaves together our best-in-class UFS 4.0 technology, proprietary low-power controller, 232-layer NAND and highly configurable firmware architecture to deliver unmatched performance," said Mark Montierth, corporate vice president and general manager of Micron's Mobile Business Unit.
Usage of high-capacity 232-layer 3D TLC NAND devices also enables Micron to make its UFS 4.0 modules rather thin. The company says that their z-height does not exceed 0.8 – 0.9 mm, which will enable makers of handsets to either make their products slimmer, or fit in a higher-capacity battery.
Micron is currently sampling its UFS 4.0 storage modules with leading smartphone makers and expects these units to be used in the coming months or quarters after it starts mass production in the second half of the year.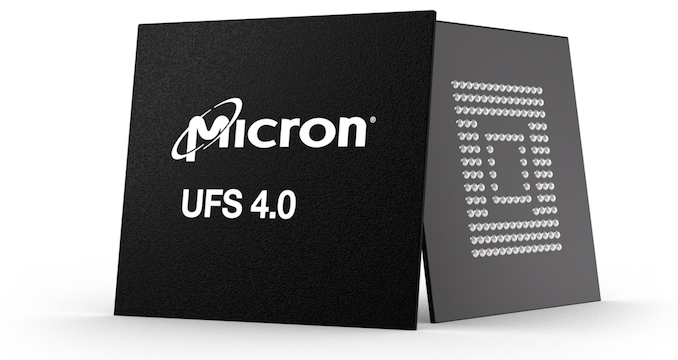 Source: Micron