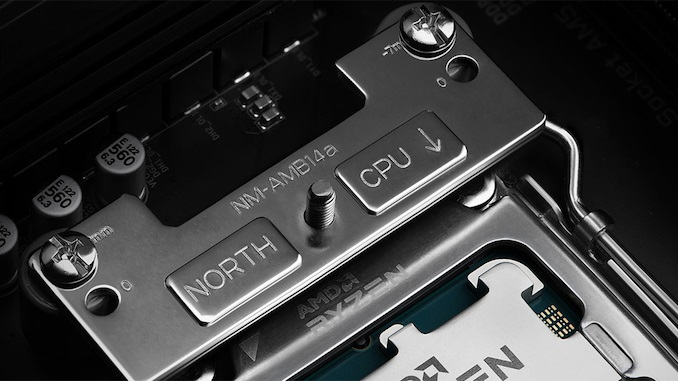 AMD's latest Ryzen 7000-series CPUs in AM5 packaging are well known for their high operating temperatures. Higher-performance coolers like all-in-one liquid cooling systems have typically solved the problem. Noctua seems to have a different method of improving cooling performance without spending much on a cooler. Apparently, offsetting the CPU cooler mount by 7 mm can reduce the processor's temperature by up to 3°C.
There are several reasons why AMD's Ryzen 7000-series processors based on the Zen 4 microarchitecture require better cooling than their predecessors. First, they have a thicker integrated heat spreader (IHS) than their ancestors, perhaps to maintain compatibility with AM4 coolers. Secondly, the position of Ryzen 7000's core complex dies (CCDs) closer to the southern edge of the socket further complicates cooling. Noctua has discovered that optimizing the position of the heatsink over these CCDs and enhancing the contact pressure dramatically improves the cooler's performance and reduces CPU temperatures.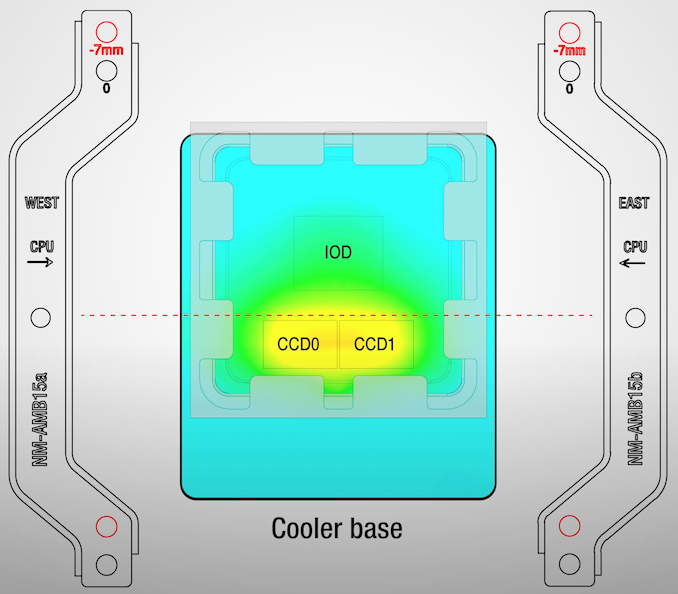 Variables like heat flux densities, CPU and radiator tolerances, and thermal paste application can cause results to vary. Still, according to Noctua, the new mounting offset can often decrease core temperatures by 1–3°C for top-tier AM5 CPUs. These reductions can lead to a more efficiently cooled CPU, higher boost clocks, or reduced fan speeds and noise levels. These benefits are especially important for gaming systems that use the latest and greatest processors and graphics cards. Meanwhile, the new bars can also improve the cooling of AM4 CPUs.

"We have experimented with offset mountings ever since AMD introduced its first chiplet processors that had the hotspot shifted towards the south side of the socket, but on AM4, we only saw relatively small improvements in the range of 0.5-1°C", said Roland Mossig, Noctua CEO. "With the new AM5 platform and its different heat-spreader design, we achieved typical improvements in the range of 1-3°C, so we think this will be a very interesting performance upgrade for Ryzen 7000 users!"
Noctua plans to update bundles of its coolers to include the offset bars, but this will not happen until Q4 2023. To that end, Noctua will offer its customers to obtain one of the four mounting kits — the NM-AMB12, NM-AMB13, NM-AMB14, and NM-AMB15 — for their existing AM4 and AM5 coolers either directly or from Amazon for a symbolic price.

Source: Noctua