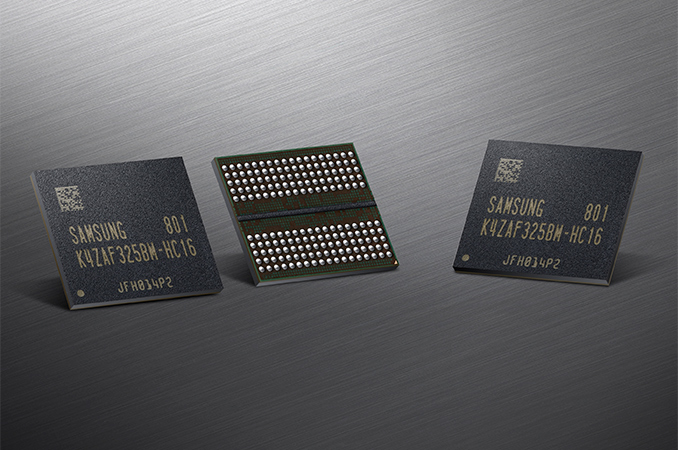 Following an ongoing slump in demand that has impacted the entire memory industry over the last several months, Samsung this week has become the latest memory foundry to announce production cuts for NAND and DRAM. The "meaningful" cuts planned by Samsung make it the latest memory fab – and last of the big three – to undertake cuts in light of a significantly weaker market, while also marking an end to Samsung's efforts hold off on production cuts amidst the current slump to try to gain market share.
The cuts come as Samsung Electronics has experienced a substantial drop in revenue and profits, with Q1 sales dropping 19% and operating profits plummeting 95%, according to Bloomberg. And while a sales drop was expected (if not obligatory) in the highly cyclical commodity memory industry, this latest boom-bust cycle as been more extreme than most. The explosion in demand during the pandemic has given way to a similarly large bust that started in Q4 2022 and is expected to last for at least a couple more quarters.
Samsung had previously planned to keep production levels largely intact in a bid to gain market share from rivals SK hynix and Micron, who have already enacted their own production cuts. However, the depth of this latest slump has finally forced Samsung to take action, as Samsung has reached the limits of what the company can weather.
Despite these cuts, however, Samsung is also making it clear that they are very much short-term cuts, and that the company intends to continue their long-term investment plans in new fabs.
"We have cut short-term production plans, but as we project solid demand for the mid-to-long term, we will continue to invest in infrastructure to secure essential cleanrooms and to expand R&D investment to solidify tech leadership," a statement by Samsung reads.
For the time being, Samsung is not disclosing by just how much they are reducing wafer starts and memory bit production. As a result, while Samsung's cuts should help to buoy NAND and DRAM prices – especially as the current glut in inventory slowly gets drained – it is hard to estimate just how much the company's decision will affect memory prices overall.
Samsung is the largest global supplier of NAND and DRAM, in the fourth quarter of last year it held a 45.1% revenue share of the DRAM market and a 33.8% revenue share of the NAND market, according to TrendForce.
It is unclear whether Samsung has managed to gain any market share in Q1 as it did not cut output like its peers, but analysts cited by Bloomberg believe that Samsung's memory business unit may have lost as much as $3 billion in Q1.
The memory market is dominated by a few key players, including Micron, Samsung, and SK Hynix. Micron and SK Hynix lowered wafer starts on older production nodes while steadily continued ramping up production on their latest fabrication processes. Leading-edge nodes tend to cut memory chip costs and increase memory bit output per wafer, which often compensates for bit production cuts on older process technologies.
Despite uncertainties that surround Samsung's memory production cuts, market analysts believe that the conglomerate's decision to decrease memory output will impact the market's supply-demand balance, potentially slowing the decline in memory prices in the second quarter.
Counterpoint Research anticipates that the reduction in memory fab utilization rate will decelerate the drop in commodity memory prices, reports Nikkei Asia. Still, the surplus of NAND and DRAM on the market is a result of diminishing demand and excessive inventory, so Samsung's supply-side actions are not expected to have any impact on sales. Therefore, analysts predict that the oversupply issue will persist until the third quarter, when the market begins to draw down inventory in anticipation of the fourth quarter's seasonal demand.
Source: Bloomberg