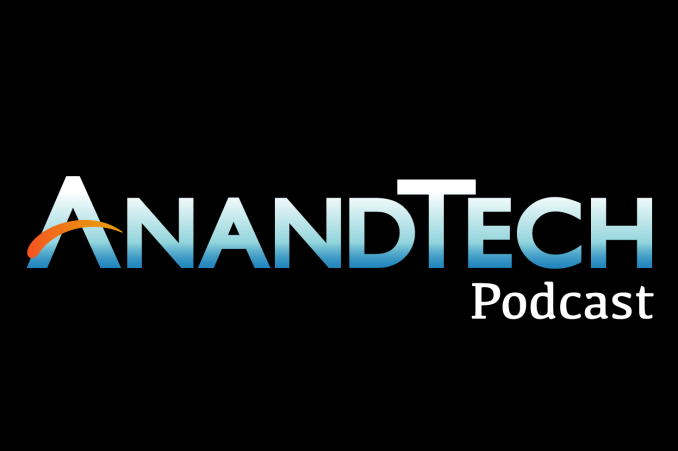 Every so often, the technology industry goes crazy. To get three events along those lines in the same week just blows the mind. On this podcast, Ian and Ryan discuss the critical stories: Intel buying custom GPUs from AMD, Raja Koduri leaving AMD, Raja Koduri joining Intel, Intel to create custom GPUs, and Qualcomm announcing Centriq 2400.
The AnandTech Podcast #42: Intel with Radeon Graphics
Recorded on November 10th 2017
Edited by Gavin Bonshor
Featuring
iTunes
RSS - mp3, m4a
Direct Links - mp3, m4a
Total Time: 1 hour, 14 minutes 50 seconds
Outline (hh:mm:ss)
00:00:00 – Introduction
00:00:15 – Intel, with Radeon Graphics
00:30:10 – Raja Koduri leaves AMD: What happens to RTG?
00:38:15 – Raja Koduri joins Intel: Intel to make discrete graphics
01:00:29 – Qualcomm Launches Centriq
01:11:50 – FIN
Relevant Links
00:00:15 - Intel to Create new 8th Generation CPUs with AMD Radeon Graphics with HBM2 using EMIB
00:30:10 - Raja Koduri, AMD's Radeon Tech Group Leader, Resigns
00:38:15 - Intel to Develop Discrete GPUs, Hires Raja Koduri as Chief Architect & Senior VP
01:00:29 - Qualcomm Launches 48-core Centriq for $1995: Arm Servers for Cloud Native Applications

Apologies for the audio compression of Ian's audio, it was inherent in the original recording. We now have an editor on staff who will be assisting with the audio setups in future podcasts.
Also On AnandTech This Week
[guide] Best CPUs for Gaming 2017
[review] Intel Optane SSD DC P4800X 750GB Hands-On
[review] The Xbox One X Review: Putting A Spotlight On Gaming
[news] Colorful Announces a Mining Motherboard with 8+1 PCIe Slots
[news] NVIDIA Announces Earnings of $2.6 Billion for Q3
[news] GIGABYTE's GC-AQC107 10G Ethernet PCIe Card Launched and Listed
[news] NVIDIA Launches Star Wars Themed Titan Xp Collector's Edition Graphics Cards
[news] Broadcom Makes Unsolicited $105 Billion Bid for Qualcomm
[news] BenQ Launches the SW271 Display: 27-inch 4K with HDR and DCI-P3