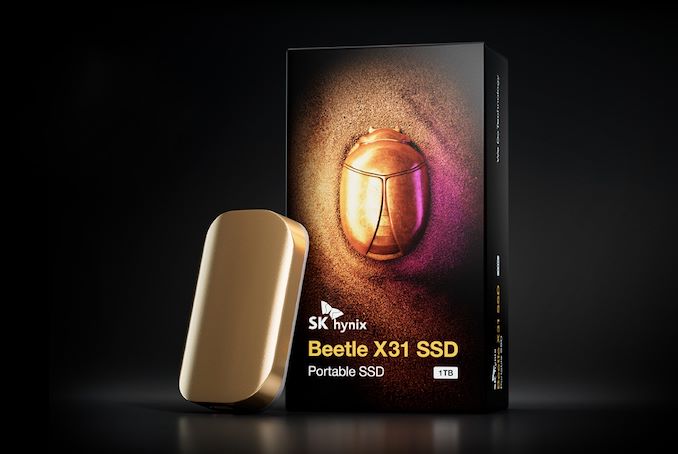 UISK Hynix has introduced the Beetle X31, its first portable SSD. The drive promises to hit sequential transfer rates of up to 1,050 MB/sec when working with appropriate hosts. The drive is ultra compact and can store up to 1 TB of data, which is quite a bit higher than typical USB flash drives.
The SK Hynix Beetle X31 uses the company's 128-layer 3D NAND memory and boasts sequential read and write speeds of up to 1,050 MB/sec and 1,000 MB/sec, respectively. Meanwhile, the company promises that the drive can maintain speed of 'over 900 MB/s' though SK Hynix does not disclose the size of its SLC cache.
From performance standpoint, the drive is slower than high-end direct attached storage devices with a Thunderbolt 3 and Thunderbolt 4 interface. Yet, it is reasonable to assume that it will cost significantly less than such DAS devices.
The manufacturer will offer its Beetle X31 in 512 GB and 1 TB versions, which is larger compared to typical inexpensive USB drives.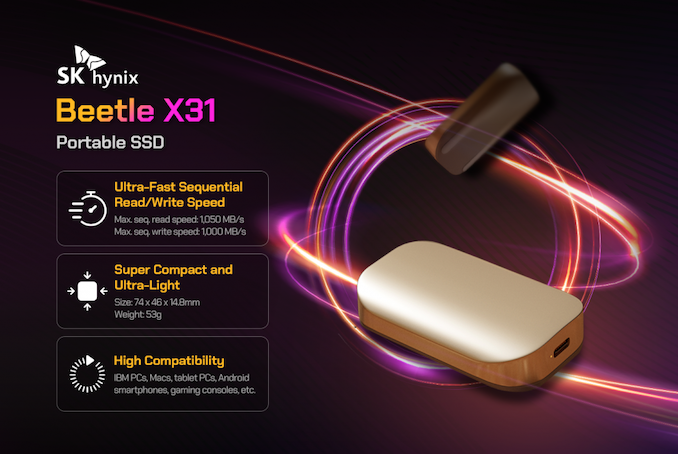 SK Hynix claims that the Beetle X31 is compatible with PCs, Macs, tablets, game consoles, and Android-based smartphones. The X31 drive features a USB Type-C interface and comes standard with two USB cables (USB C-to-C and C-to-A) and a bumper case.
The Beetle X31 measures 74 x 46 x 14.8 mm (which makes it a bit larger compared to USB flash drives) and weighs 53 grams. The drive comes in a sleek aluminum chassis.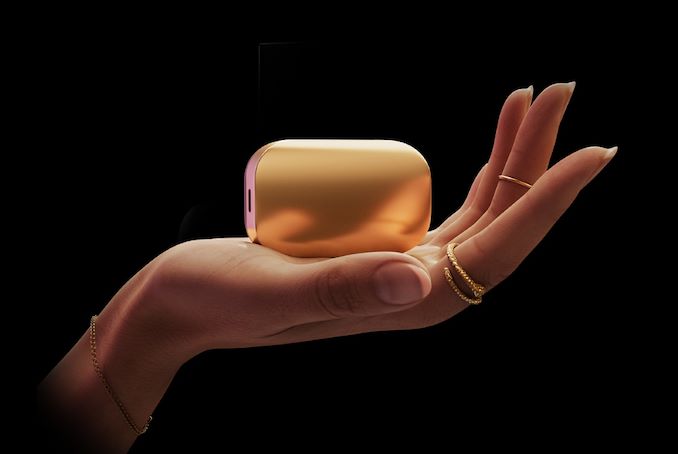 "From the onset, the X31 was designed to be incredibly light and ultra-compact," said Chan-dong Park, head of NAND marketing at SK Hynix. "It also shares key component materials with the Gold P31, which features optimal power consumption. So, the X31 was a continuation of the P31's design with added concepts that are unique to portable SSDs. A lot of effort was spent on enhancing the exterior elements of the product including its color and smooth texture to improve the user experience."
The Beetle X31 is already available in South Korea, it will be released in North America, Europe, and Asia shortly.
UPDATE 6/29: The Beetle X31 drives are now available from Amazon: the 512 GB version is priced at $71.06, whereas the 1 TB model costs $92.69.
Source: SK Hynix