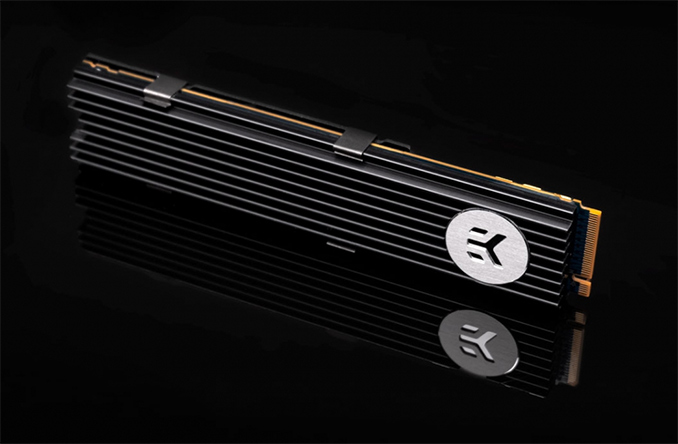 Previously launched late last year as part of a bundle with Intel's then-new Optane 905P M.2 SSD, EK Water Blocks has started selling its custom-built M.2 905P heatsink as a standalone item. The cooling solution is meant to ensure consistent performance of the drive under high loads. Until now the cooler was only available with the purchase of a M.2 905P from Newegg, so this marks its transition into wider availability.
As Intel's first M.2 form factor 3D XPoint SSD for desktop systems, the Optane 905P M.2-22110 handles a tough balancing act between getting Intel's powerful (and somewhat power-hungry) 3D XPoint memory into a M.2 form factor drive, and then keeping the dense drive from throttling itself due to heat. But with a peak power consmption of around 11.7 Watts during active writes – an amount that isn't easy to dissipate on a bare drive – the M.2 905P can still run into its 80°C throttle point. Because of this, EKWB has developed an aftermarket heatsink for the drive in order to better cool it, keeping its temperatures down and improving the drive's performance and longevity.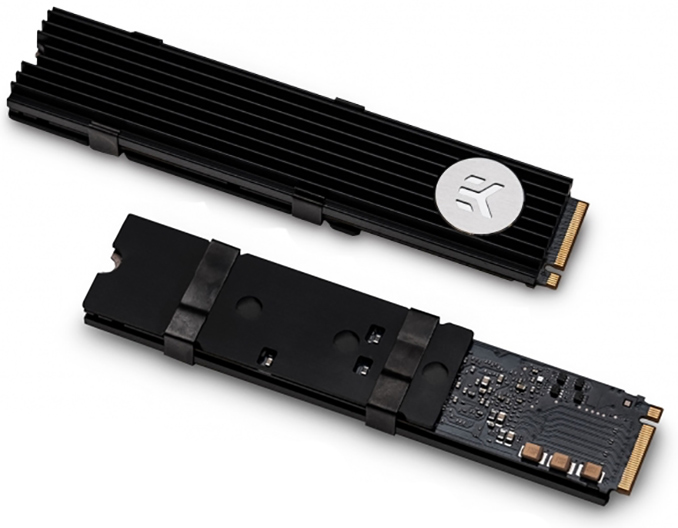 The heatsink is of course as simple as it can be: it's comprised of thermal pads that transfer heat from 3D Xpoint memory and Intel's proprietary controller to two aluminum heatsinks featuring nine fins. To maximize efficiency of the device, its owners will naturally need to ensure proper airflows inside their PC cases.
As mentioned earlier, EKWB has been shipping the drive for a few months now as part of an exclusive Newegg bundle with Intel's drives. However as the drives themselves don't come with a heatsink and are now readily available in the wider channel, there's a growing supply of bare drives, giving EKWB the opportunity to sell the heatsink as an aftermarket item.
A statement from EKWB on the matter goes into a bit more detail:
"The reason we started on as selling it separately is that not everyone has access to Newegg and not everyone shops on Newegg. We are just making the heatsink itself more available on the market so people who are after the maximum performance of the Intel Optane 905P M.2 SSD are given the opportunity to purchase the cooling solution."
The EK-M.2 Intel Optane Heatsink is now available directly from the company as well as from its resellers in Europe at an MSRP of €19.90 with VAT included.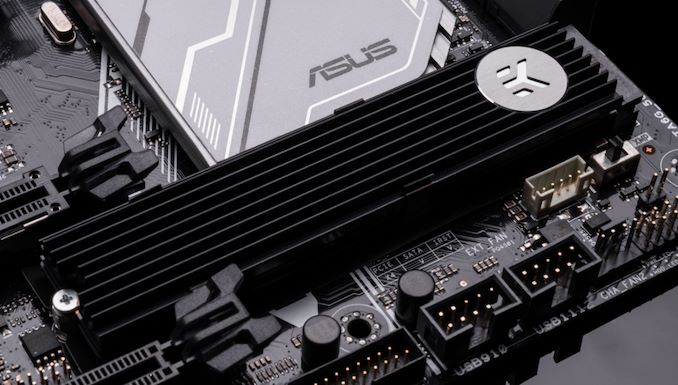 Related Reading:
Source: EKWB